Get Prices on Skidsteer Rentals in
Save Time & Money on
Skid Steer Rentals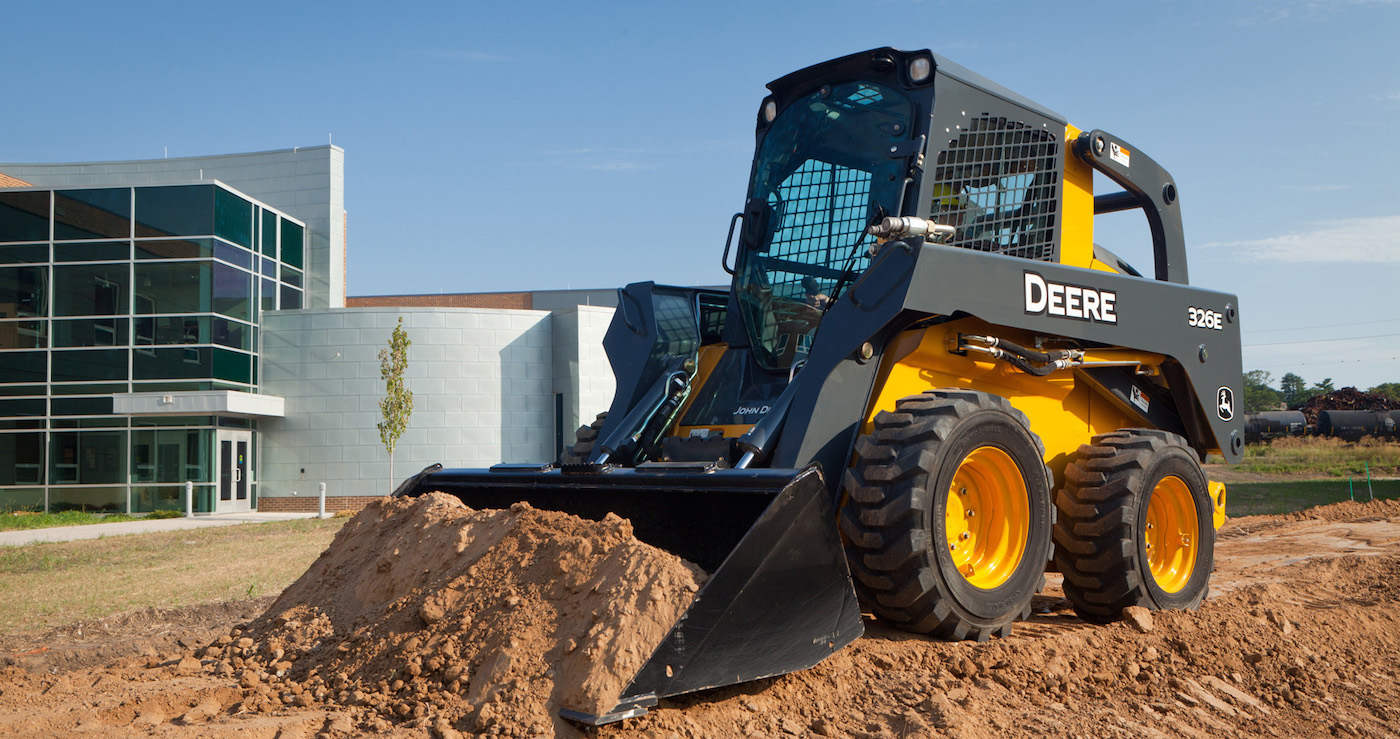 Compare Prices On Skidsteer Rentals
Everything You Need to Know About Skid Steer Rental Pricing
Whether you own a landscaping company, run a construction firm, or manage an industrial development, the time will come when you need to use compact earth moving equipment. Skid steer loaders are compact equipment that can be used for demolition, land clearing, snow removal, and material moving. Renting a skid steer is significantly more cost effective than purchasing, particularly for companies who use compact equipment only occasionally. SkidSteerRentalDirect.com helps you find the best skid steer rental rates so your business can get the job done on time and under budget.
Types of Skid Steers
Skid steer manufactures different types of compact equipment to help you finish your project efficiently. Use your project objectives to choose the skid steer equipment you need:
Skid-Steer Loaders: A skidsteer loader actually turns by skidding across the ground. With the capability to turn in tight spaces and maneuver even on loamy earth, the skid-steer loader can be used in many applications. Skid-steers can push dirt and sand, carry rocks and brush, or scrape manure from stall floors. The uses for a skid-steer loader are virtually uncountable. Available in 13 models.
Mini Track Loaders: A mini track loader is a self-propelled walk-behind machine equipped with rubber tracks. These tracks allow the operator to work even in muddy areas, where the wheels of other machinery might sink or become bogged down. This type of equipment is smaller than a skid-steer loader, but can perform similar tasks. Use a mini track loader for warehouse maintenance, farm work, or sod installation prep. Available in 2 models.
Compact Track Loaders: Compact track loaders are the track-equipped version of a skid-steer loader. The maneuverability of the mini track loader meets the strength of a skid-steer for all of those messy jobsites where heavy-duty power is required. A compact track loader works well on soft ground without causing major ground disruption. Available in 8 models.
Compact Excavators: When digging is the main goal on your project, this mini excavator gets the job done quickly. Whether you are prepping to pour a foundation for your client's new addition or removing soil for the installation of an in ground pool, the compact excavator reduces the amount of time on site. Available in 13 models.
Skid Steer Attachments
Skid steers are even more versatile when you add available attachments. When you have multiple tasks on the same jobsite, Skid Steer has a machine that can accomplish it all. Use the same machine to dig, cut, drill, level, sweep, pull, and more by renting attachments that meet your needs.
Pallet Fork - Use the pallet fork attachment with the compact track loader, the mini track loader, or the skid-steer loader to lift and carry pallets or bags of material.
Snow Pusher - The snow pusher attachment turns your skid-steer loader or compact track loader into a personal snowplow on bitter winter days.
Hydraulic breaker - Use a hydraulic breaker with the skid-steer loader, as well as any of the compact or mini equipment to quickly break up asphalt and concrete.
Angle Broom - Clients like a clean jobsite. Sweep up your mess with the angle broom attachment which fits the skid-steer and both track loaders.
Auger - Compatible with the loaders, the skid-steer, and the excavator, the auger attachment does post hole digging for you.
Backhoe - Turn either of the loaders or the skid-steer into a mini version of the compact excavator by using the backhoe attachment.
Choosing the Right Equipment Rental Company
Choosing an equipment rental company is easy when you follow these six tips from skidsteerrentaldirect.com:
Check out ratings from the BBB - The Better Business Bureau provides ratings on construction equipment rental companies. Choose a company with minimal negative reports and a proven track record.
Identify your budget – Only you know the equipment allowance for your project. Rental companies will have varying rates on the same equipment. These rental charges are based on demand, overhead, competitor pricing, and other variables—just as your own rates are. Look at multiple companies to find the best price on skid steer rentals.
Check out the company's history – This goes beyond checking out the BBB. Look at the length of time the company has been in business. If they have operated locally for many years, they are probably doing something right. It's not all about pricing though, sometimes the level of customer support and ability to obtain the equipment on time are more important than a $15/week price difference.
Read the fine print – Read over the rental contract. If you are renting a skidsteer for a week, check to see if that use is unlimited. Some rental companies have an hour limitation on the use of construction equipment. If you exceed that hour limit, you pay an additional charge. Pay close attention to the contract details.
Ask about the equipment's history – How old is the skid steer? How many hours does it have on it? Has it been well maintained? The last thing you want is to have a skidsteer delivered to your jobsite, start your project, and then have the equipment break down.
What is the rental company's policy in case of malfunction? – If you do happen to rent a skid-steer that stops working, know how the rental company will handle it. Find out if the company will bring out a new machine and how long it would take to have it delivered. What is their policy if replacement equipment is not available? Identifying the replacement policy ahead of time will keep your project from coming to a sudden halt.
Skid Steer Rental Rates
There are times when cost is going to be the deciding factor in renting construction equipment. If the rental companies in your area are all well-rated and provide a satisfactory level of customer service, the company you choose might be the one with the best rate. Most rental companies provide a daily, weekly, and monthly rate. Some will offer a four-hour rental as well. Before reserving your rental, allow more time than you think you will need. Take into consideration the loading time, drive time, unloading time, and the possibility of inclement weather. It's usually less expensive to rent a skid steer for a week than to return it 14 hours late on a daily rental contract. When budgeting for equipment rental, use the Skid Steer Rental Rate Chart for an approximate cost based on rental length.
| Capacity | Daily Rate | Weekly Rate | Monthly Rate |
| --- | --- | --- | --- |
| 700 lbs. | $165 - $199 | $485 - $655 | $1,149 - $1,295 |
| 1,300 lbs. | $220 - $285 | $635 - $795 | $1,500 - $1,750 |
| 1,500 lbs. | $229 - $299 | $699 - $875 | $1,599 - $1,799 |
| 1,750 lbs. | $245 - $315 | $715 - $899 | $1,645 - $1,850 |
| 1,900 lbs. | $299 - $355 | $905 - $999 | $2,700 - $3,100 |
| 2,000 lbs. | $599 - $699 | $925 - $1,199 | $2,699 - $3,300 |
The right skid steer rental for your jobsite is dependent on your project goals. Do you need to dig a pond in three days? Does your contract promise the client that you will have a fence installed by Thursday? Choose the model of skid steer based on the size of your job, the proposed length of your job, and the attachments needed to make your job easier. skidsteerrentaldirect.com is your resource for all aspects of renting skid-steer loaders and other compact jobsite equipment.