Save Time & Money on
Skid Steer Rentals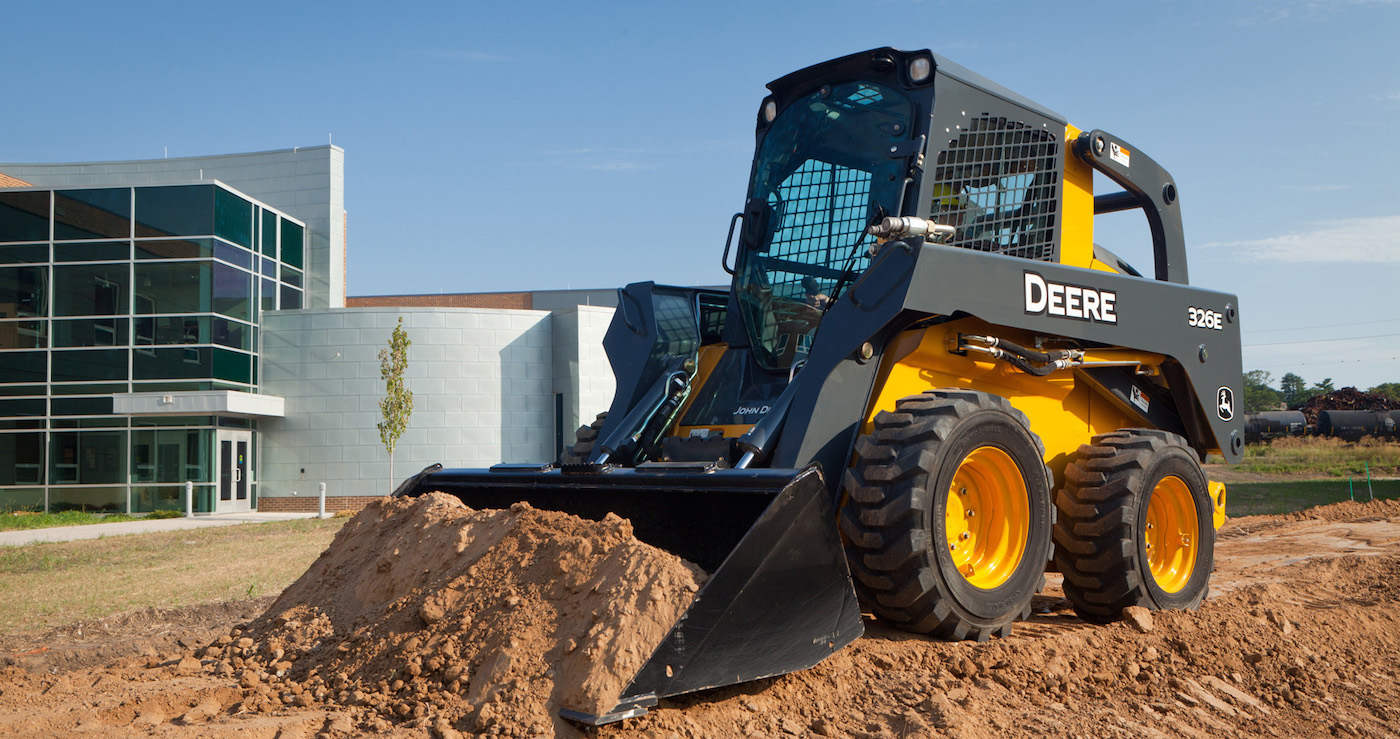 Compare Prices On Skid Steer Rentals
Have you ever passed up the opportunity to quote a large project because you don't own the machinery needed to complete the job? Renting is a cost effective way to obtain necessary equipment so you can start taking on the projects you usually pass up. Skidsteerrentaldirect.com tells you what to expect before you sign a rental contract, so you can determine whether or not you should put in a bid on the next big job.
Finding the Best Rental Company
You can choose a rental company solely based on price, and in most situations this will work out just fine. But on the rare occasion that your skidsteer rental breaks down, or you need to hold the rental an hour over your agreed rental time, you will need a company that offers great customer service and stands behind their guarantees. Renting from a fly by night company can be cheaper—but when your client's timeline and satisfaction are at stake, cost is not everything. Find the answers to your rental questions before you sign on the dotted line.
How long has the company been in business?
A company should not be shunned simply because they just opened. We all have to start somewhere. But, if you are in a pinch, a brand new company might not be the place to rent your skid steer. If you've heard great things about the latest rental store and you'd like to give them a shot, do so when you are not on a rush job. If you need to rent a skidsteer loader quickly, choosing a store with a long and reputable history is the way to go. An experienced rental company will understand your requirements and do their best to accommodate your needs.
Does the equipment rental company have good reviews?
Skid steer rental companies that maintain a positive following will have good reviews or recommendations. Check online sources such as the Better Business Bureau, or even the company's website, to see what customers are saying. Keep in mind that an occasional negative review should not be a deal-breaker, but a pattern of unsatisfied customers is a red-flag.
Does the company carry a machine large/small enough to meet your needs?
If you have a very large excavation that needs to be done in a short period of time, the skid-steer loader with a 74 inch bucket might suit your needs. If the rental company only carries the S70 with a 44 inch bucket then you might need to keep searching. Remember that bigger is not always better. Renting a larger compact track loader when a mini track loader will get the job done is a waste of your hard-earned cash. Using the larger equipment might also put you in a bind due to space restrictions and the possibility of yard damage from the weight of a bigger machine.
Can the company answer equipment operating questions?
Equipment rental companies should know their machinery. If they can't answer questions about the machine's uses and functions, how will they be able to assist you if the equipment stops working? Ask a few questions before you rent, even if you already know the answers. This will help you gauge the competency of the rental associates.
How does the company handle equipment failure?
Read the rental company's policy on machine malfunctions. Make sure you know the exchange policy in case the equipment fails in the middle of your rental term. Find out if the rental company is responsible for loading and returning the malfunctioning equipment, as well as delivering a new machine. Also find out how the company handles an equipment exchange if the same size machine is not in stock during the time of failure. Ask if they are willing to obtain equipment from another company or if they will exchange the broken machine with more expensive equipment so you can finish your project.
Equipment Rental Contracts
The equipment rental contract spells out all of the skidsteer rental details. Read the contract in full and ask questions prior to signing.
Typically, the contract will state:
The rental company's information
Your company information, as well as the address where you will be using the equipment
A description of the skid steer you are renting, along with the serial number of the item
The rental price and term
The required deposit and whether or not the deposit is refundable
Your responsibilities as far as maintenance of the skidsteer and the expected return condition
Replacement or repair costs if you or your agent should cause the machine to malfunction
The equipment delivery details along with an explanation of costs
The rate per unit charge (if the equipment is not an unlimited use rental)
The insurance requirements on the equipment; typically a liability and property damage policy which holds the Lessor harmless
A statement regarding subletting restrictions, if any
Any warranties, waivers, or additional charges
Some companies have non-standard rental conditions. If there are terms you are unfamiliar with, ask for a written explanation. If something seems out of the ordinary, or if the terms are vague, you may want to move on.
Skid Steer Rental Costs
Rental rates on a skidsteer will vary based on which machine you will be using and how long you expect to keep it. When renting earth moving equipment, consider that a skid steer can decrease the amount of time on the job by reducing the labor and man hours, leading to a larger profit per project. Optional attachment rentals can further improve productivity as well.
Skid-Steer Loader Rental Rates
| Capacity | Daily Rate | Weekly Rate | Monthly Rate |
| --- | --- | --- | --- |
| 700 lbs. | $165 - $199 | $485 - $655 | $1,149 - $1,295 |
| 1,300 lbs. | $220 - $285 | $635 - $795 | $1,500 - $1,750 |
| 1,500 lbs. | $229 - $299 | $699 - $875 | $1,599 - $1,799 |
| 1,750 lbs. | $245 - $315 | $715 - $899 | $1,645 - $1,850 |
| 1,900 lbs. | $299 - $355 | $905 - $999 | $2,700 - $3,100 |
| 2,000 lbs. | $599 - $699 | $925 - $1,199 | $2,699 - $3,300 |
For more information about pricing, check out our guide on skid steer rental rates.
Skid Steer Rental Safety
OSHA provides a safety training brochure for skid-steer loader operators. Proper equipment operation is important for the safety of you, your crew, your client, and everyone in the area of your jobsite.
Know the meaning of safety symbols – Skid-steer loader will display various safety symbols. Knowing what each symbol means is integral to the safe operation of the equipment.
Wear personal protection equipment – Hearing protection and a hard hat are two items you will need when you operate a skidsteer.
Wear your seatbelt – skidsteer can make jarring movement. A seatbelt could stop you from being ejected from moving equipment.
Stay in the cab when the skid steer is running – You should not exit the cab until the engine has been cut and all parts have stopped moving. Do not start the skid-steer loader unless you are seated in the cab.
Don't overload – Make as many passes as necessary to get the job done. Overloading your bucket or forks could cause the skidsteer to roll.
Additionally, the CDC offers information on preventing skid-steer loader injuries. The information is provided in the hopes of reducing injuries and fatalities due to the improper use of construction equipment.
Skidsteer rentals provide businesses with an affordable means of using expensive equipment without making a steep investment. Skid-steer loaders, compact excavators, and other types of earth moving equipment are efficient, and their use leads to increased productivity. Finding a reputable equipment company is easier than ever before with the helpful rental tips from skidsteerrentaldirect.com.